All SUV, All Electric, All Exhilaration
Goodbye gas. Hello freedom. Mustang Mach-E gives you 0-60 thrills, expansive range and zero tailpipe emissions.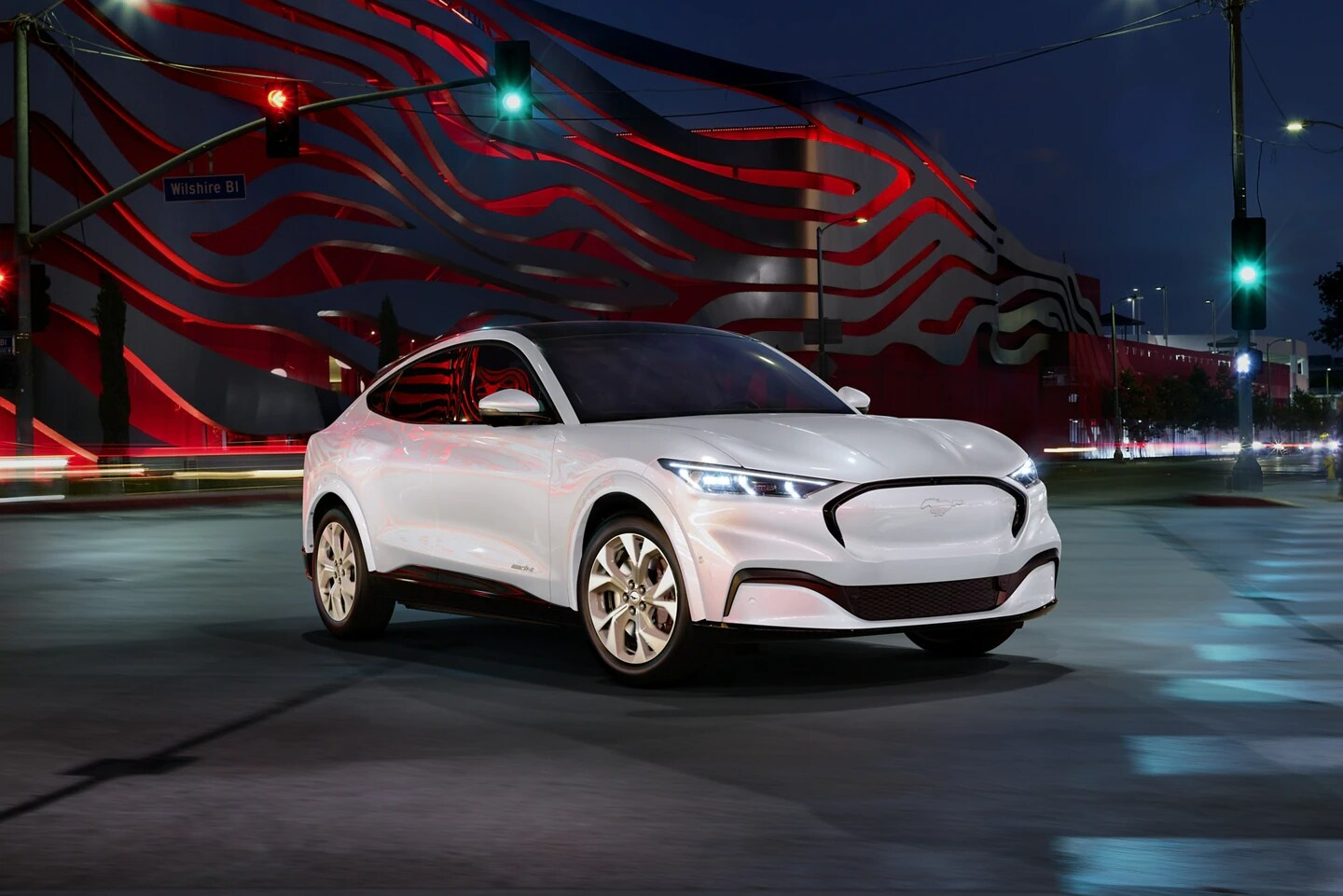 Exclusively Opulent
The optional Mustang Mach-E Premium Ice White Edition is perfect for your refined sense of taste. Mustang Mach-E Premium in Star White Metallic Tri-Coat shown.
Computer-generated image and extra cost paint color shown.
Serving Smooth Looks and Exhilarating Performance
The Mustang Mach-E GT sprints across the pavement with a lightning-fast 0-60.* With an eye-catching appearance, it can't be missed.
*Computer-generated image and extra cost paint color shown.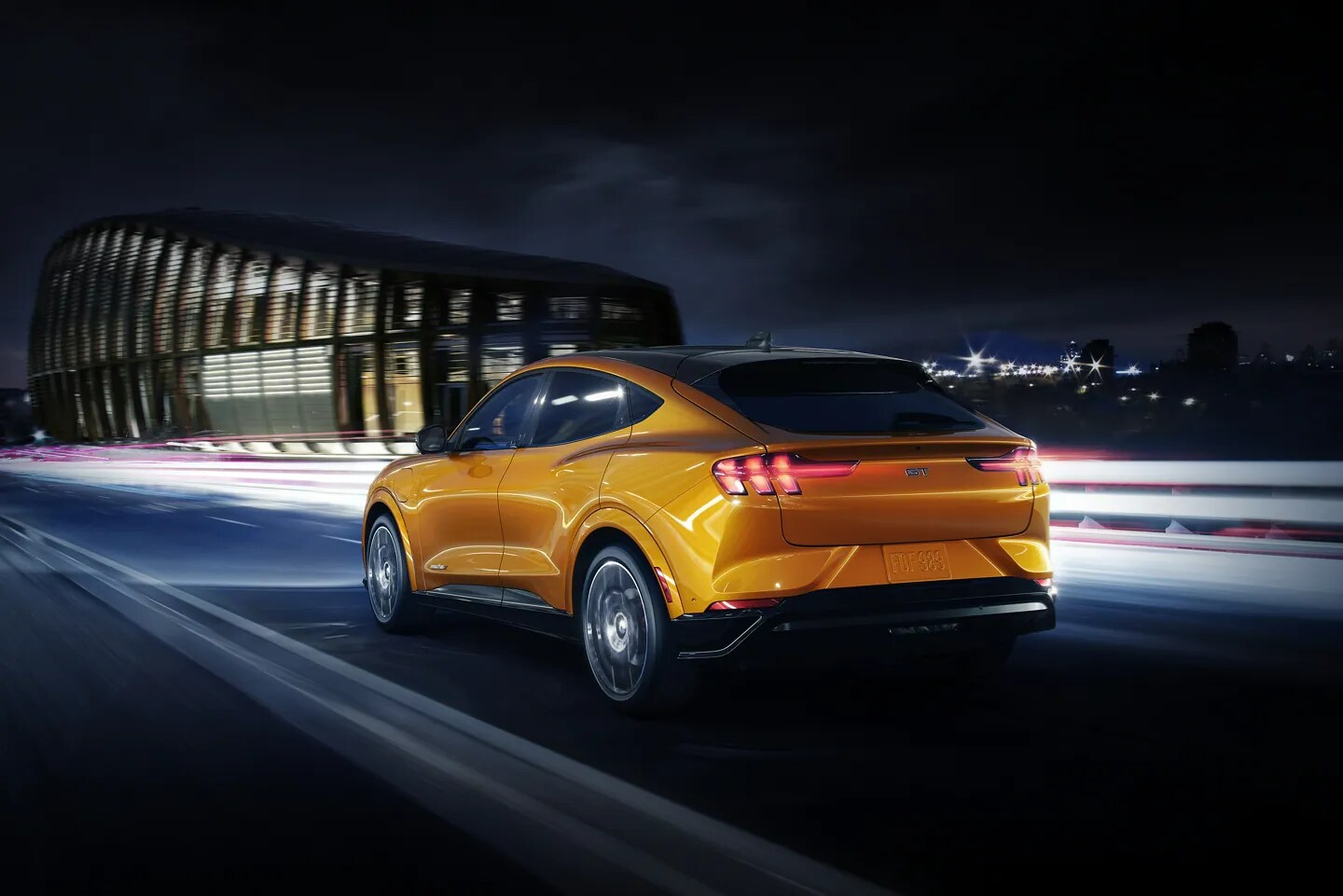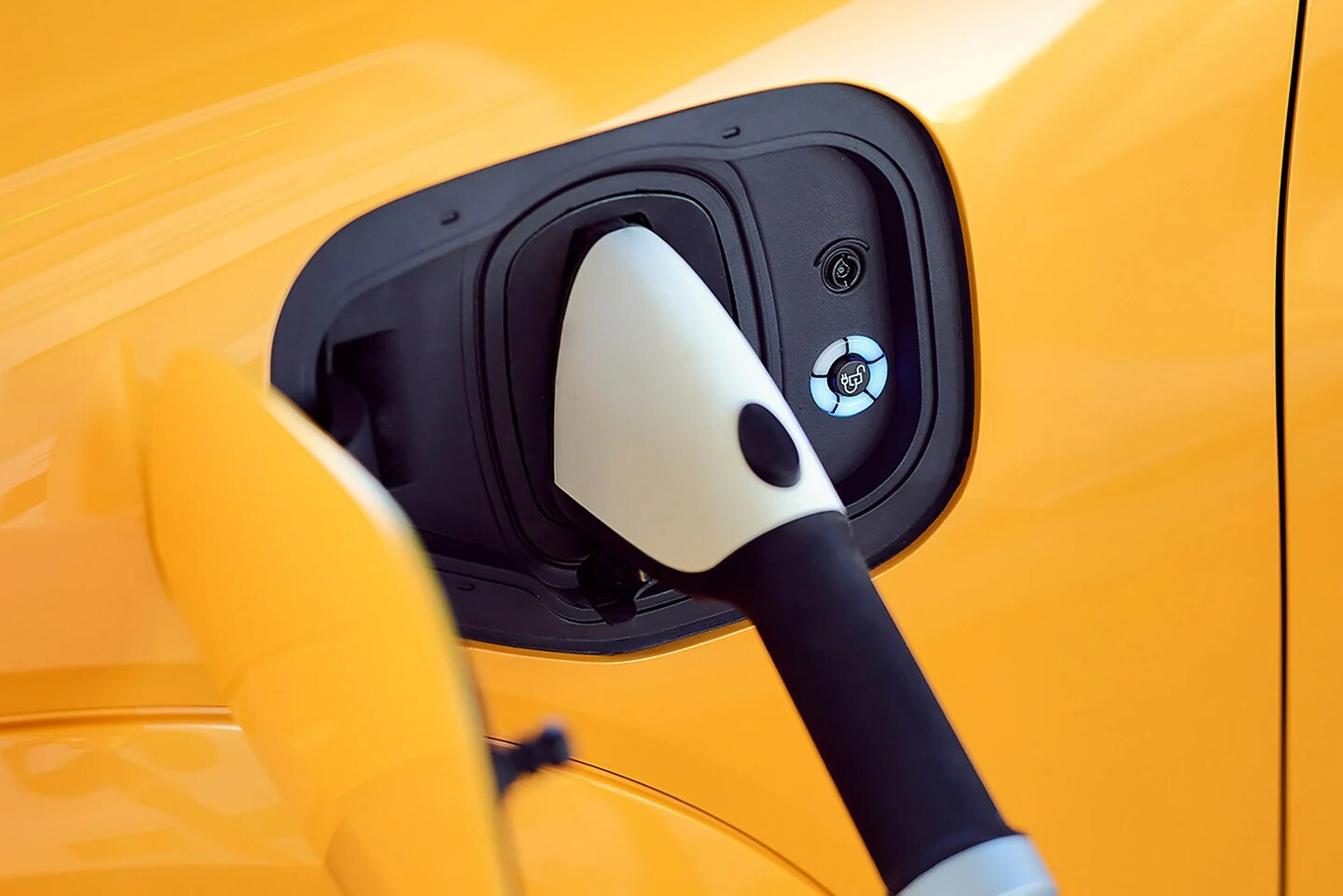 Plug in and Pay Automatically
With Plug & Charge, you can pay automatically by plugging into a participating public charging station. Activate your Blue Oval™ Charge Network access, then turn on Plug & Charge in the FordPass™ App to seamlessly bill the credit card you have on file without ever taking it out of your wallet.
Command Central
The Mustang Mach-E interior features smart, human-centered design that's right at your fingertips with a 15.5-inch touchscreen.
Preproduction screens shown are simulated and subject to change.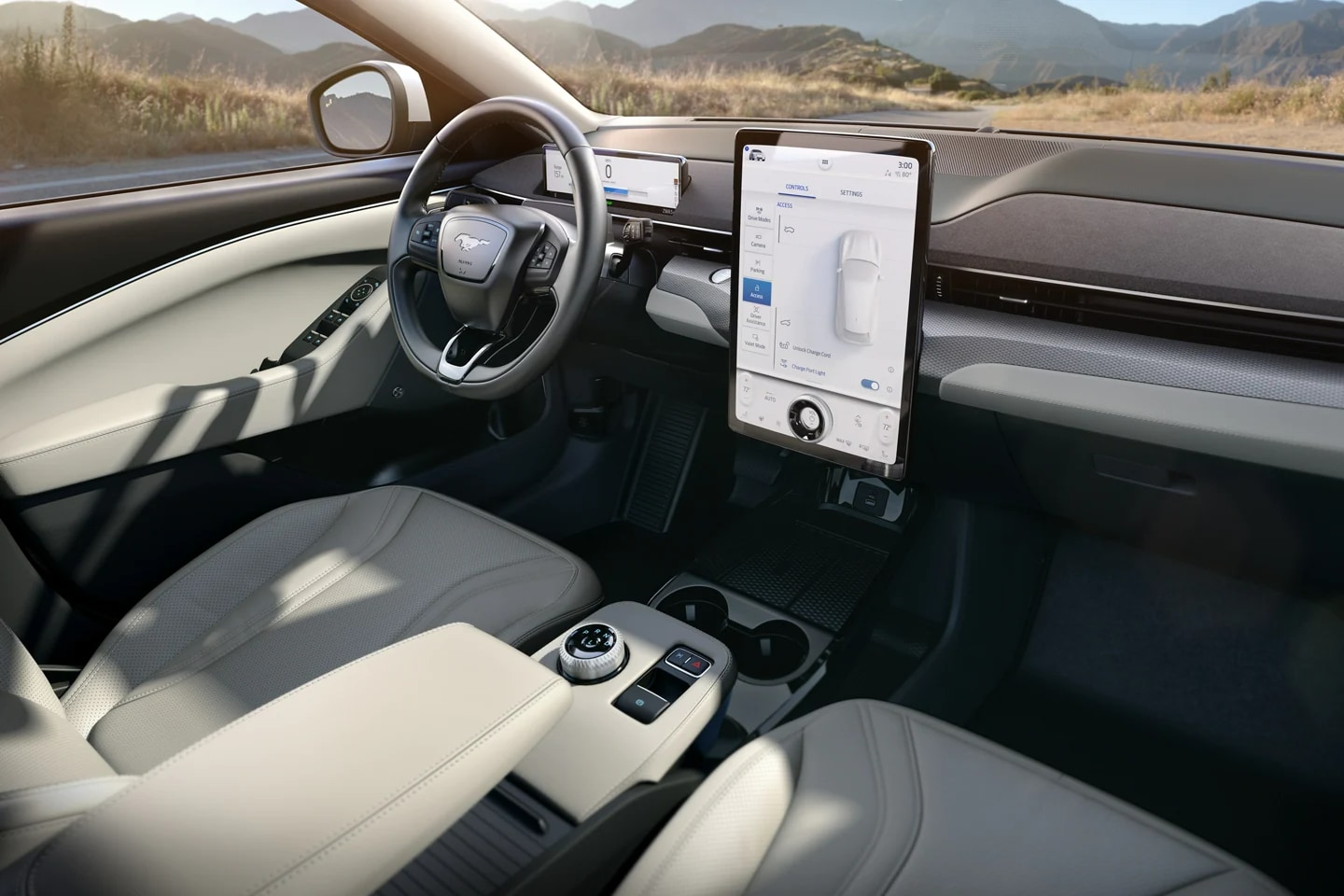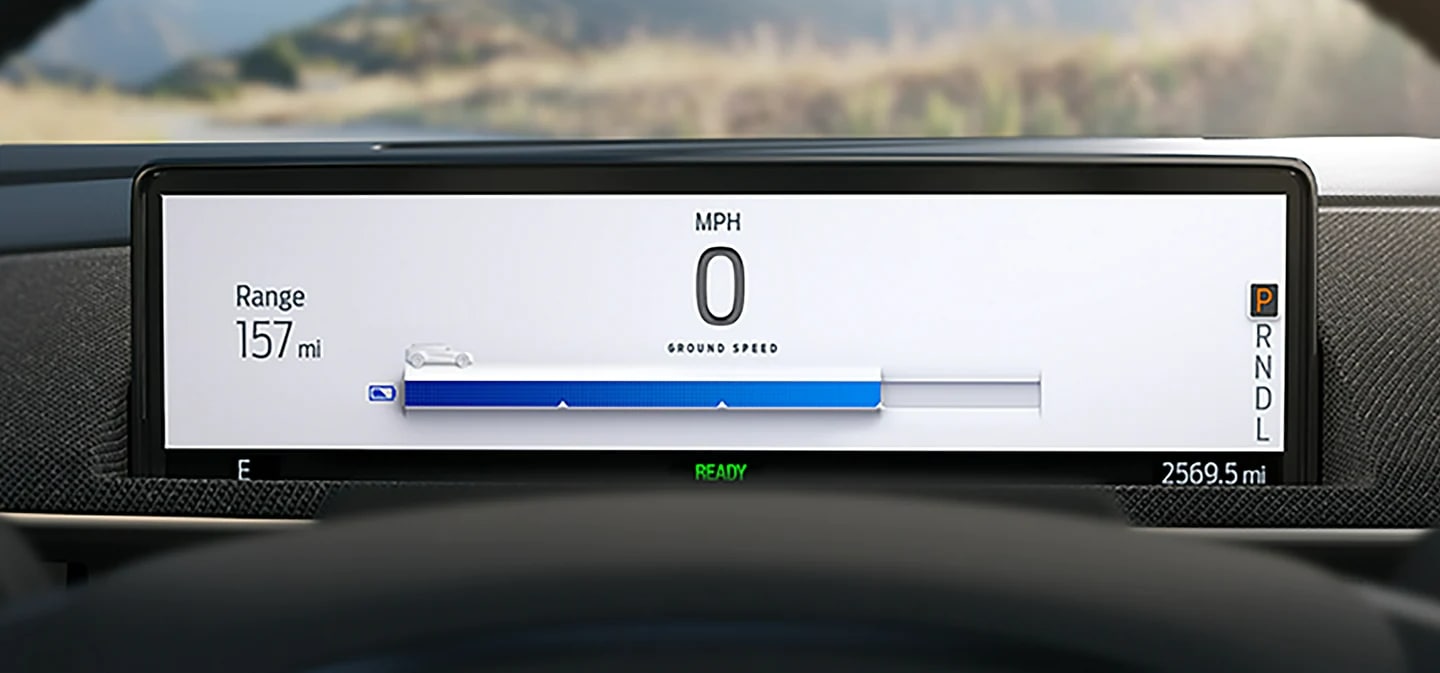 IMPRESSIVE RANGE
The Mustang Mach-E Premium has an EPA-estimated range of 303 miles and the California Route 1 has an EPA-estimated range of 314* miles when equipped with a fully-charged extended-range battery and rear-wheel drive.
Based on full charge. Actual range varies with conditions such as external environment, vehicle use, vehicle maintenance, lithium-ion battery age and state of health. Preproduction screen shown is simulated and subject to change.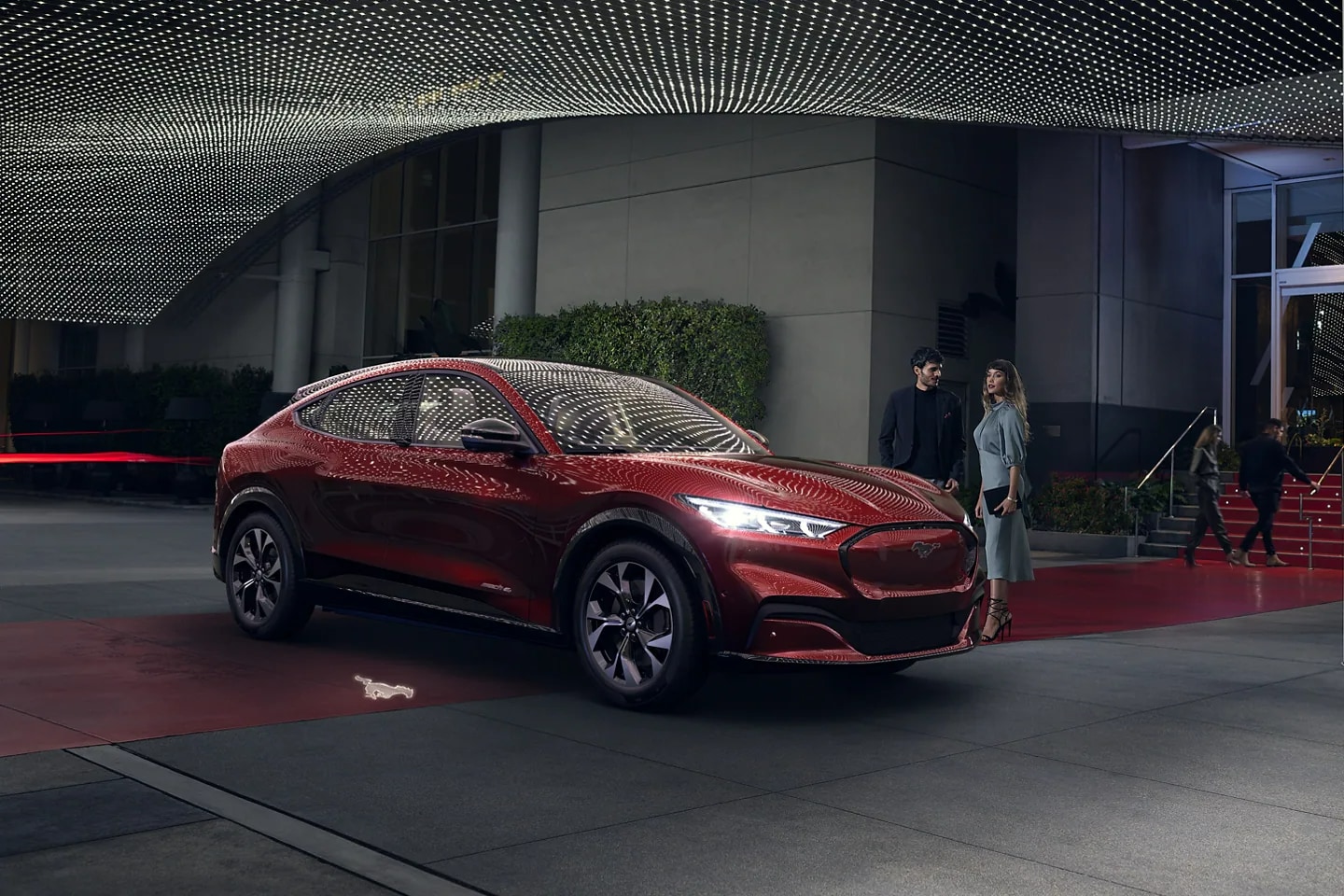 Driver Profile and Personalization
As you approach your Mustang Mach-E, it recognizes and welcomes you. First, it cascades a Pony projection lamp onto the ground to greet you, then the circular ring of the E-Latch button illuminates. It automatically adjusts the seats, mirrors, radio, ambient lighting, drive mode and other preferences so they're just the way you like. You can personalize it even further by creating your own unique avatar.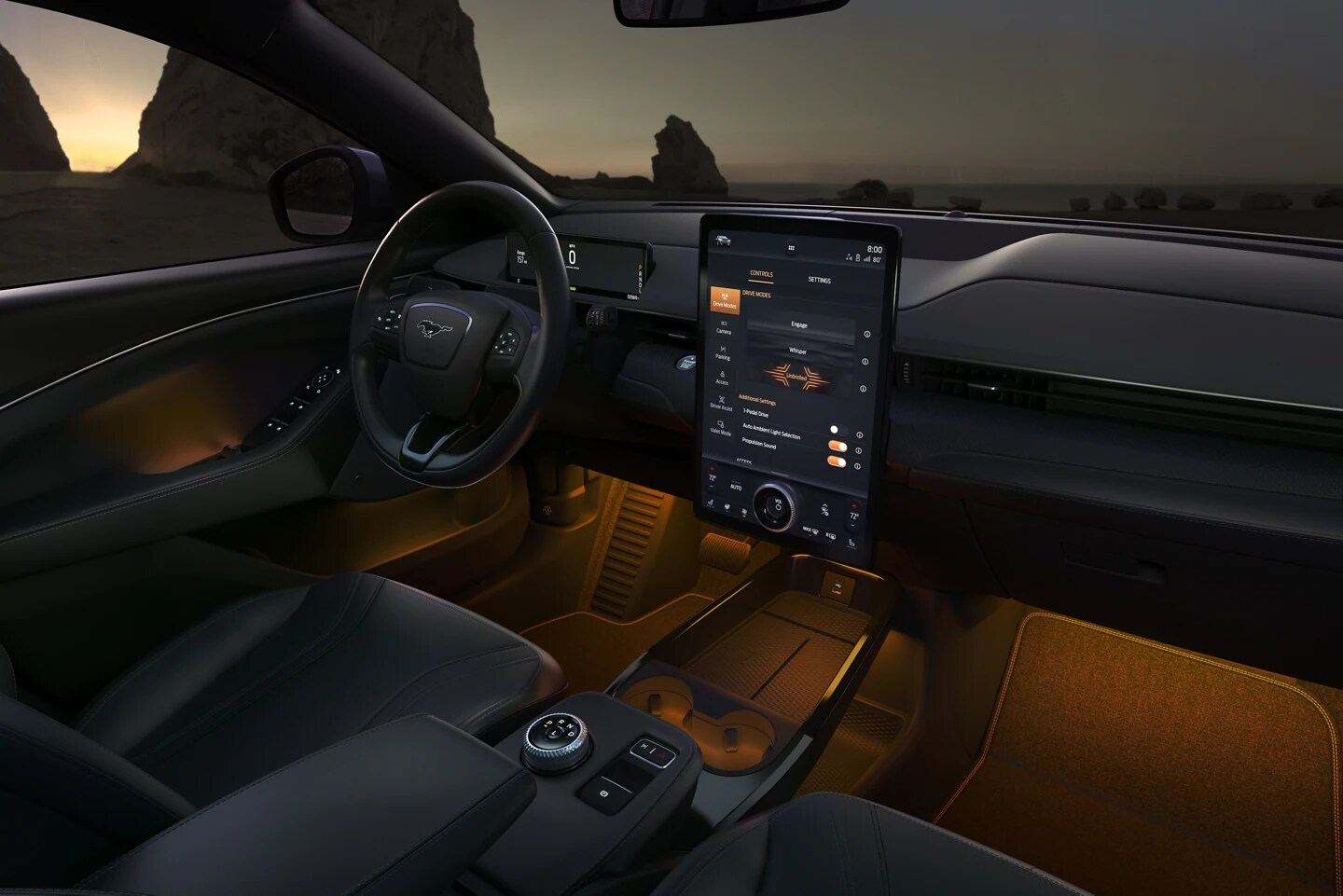 Drive Experiences
Choose from three drive experiences - Unbridled, Engage or Whisper - and your Mustang Mach-E will adjust the interior sound, lighting and driving dynamics to your style. There's also One-Pedal drive mode, and the GT model comes with Unbridled Extend drive mode made for the track.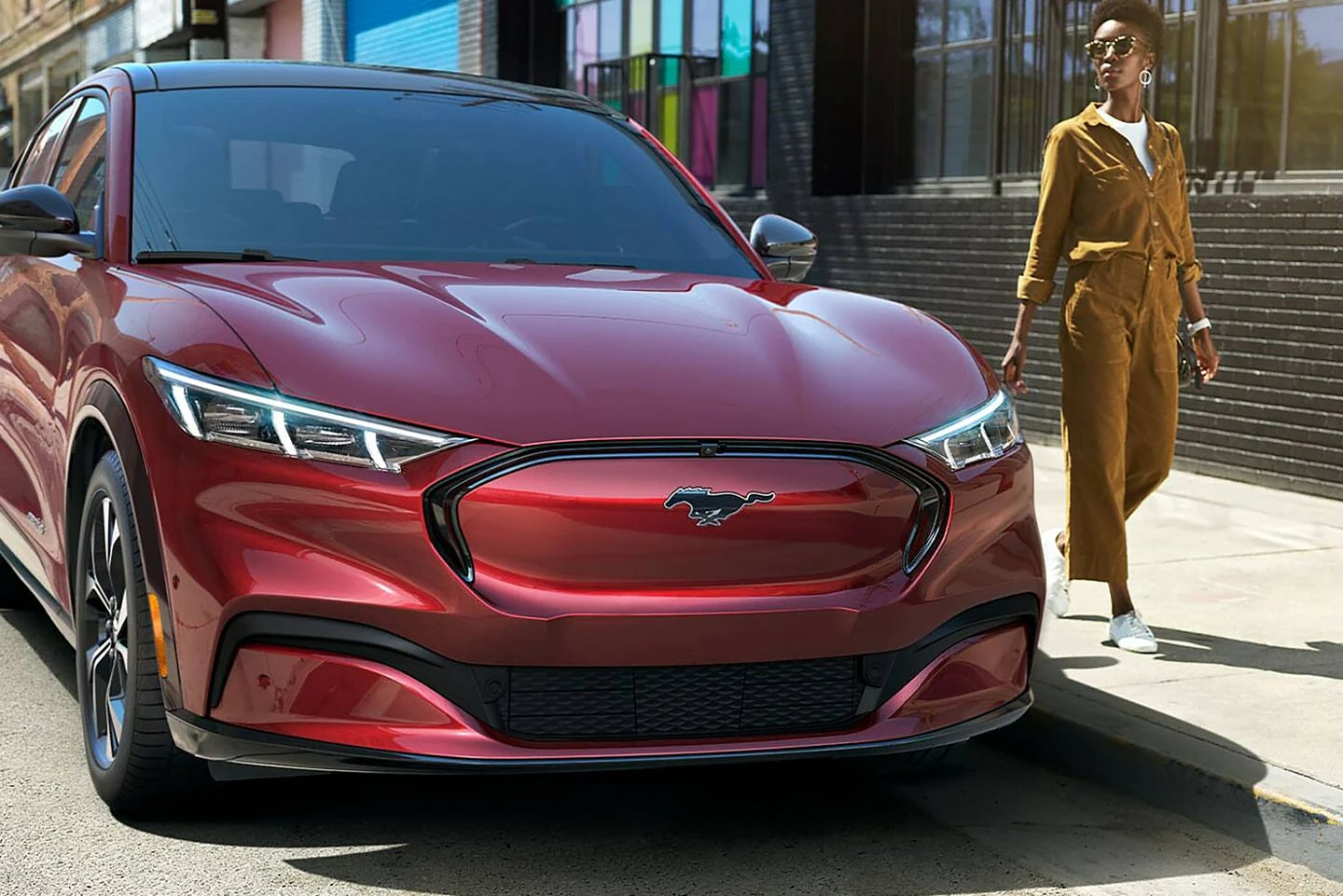 Phone As A Key
No more fumbling for a fob. Activate Phone As A Key and your smartphone replaces your traditional key fob. Even if you forget your keys, you can still get where you need to go. With a few simple steps in the FordPass
™
you can create and manage up to four virtual keys. Virtual keys provide seamless access to lock, unlock and remote start your vehicle. You can also create a backup code to unlock and start your vehicle if your phone is lost or runs out of battery.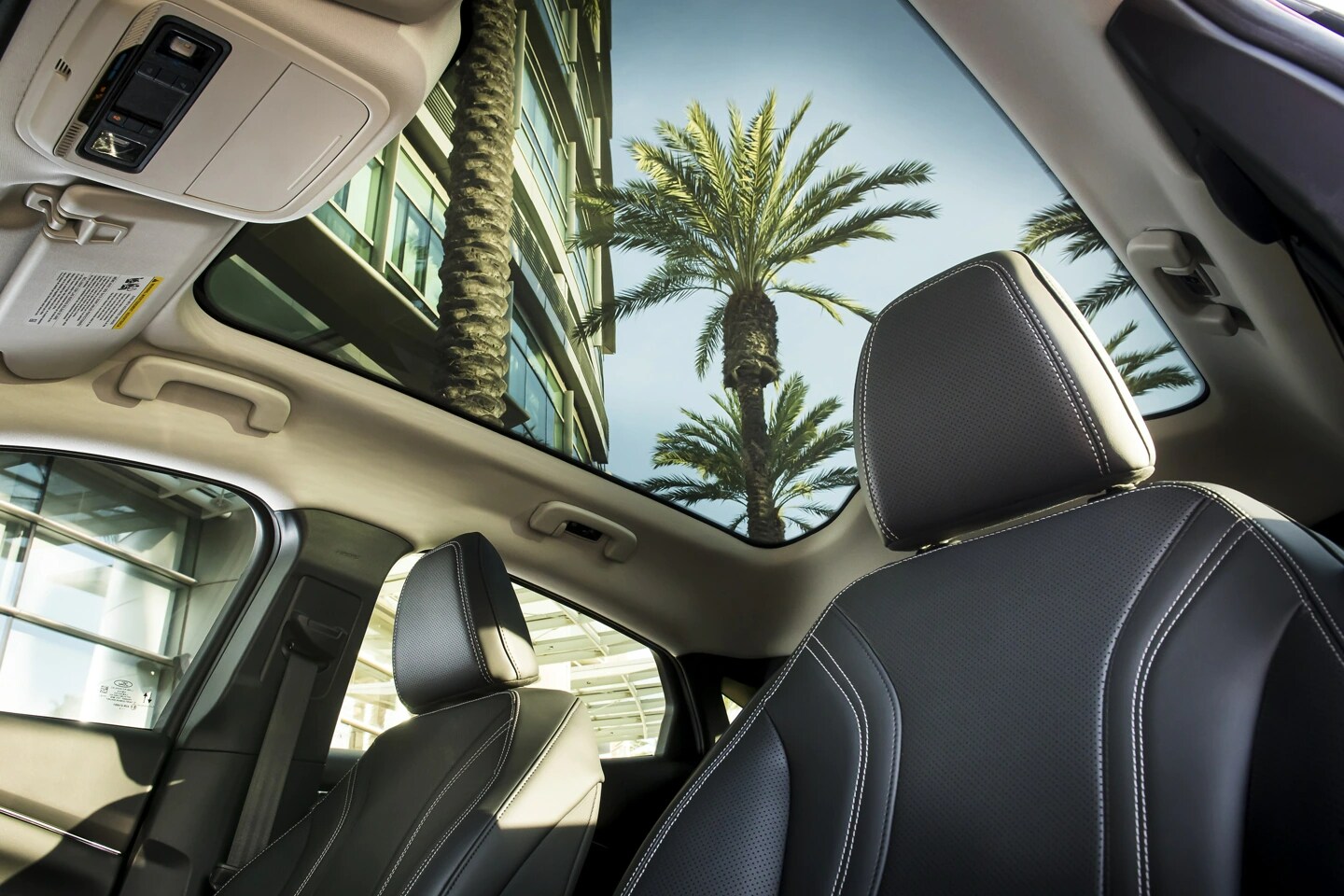 Panoramic Fixed-Glass Roof
The benefits of the available panoramic fixed-glass roof go beyond its expansive view. Special coating is designed to help the interior stay cooler in the summer and warmer in the winter.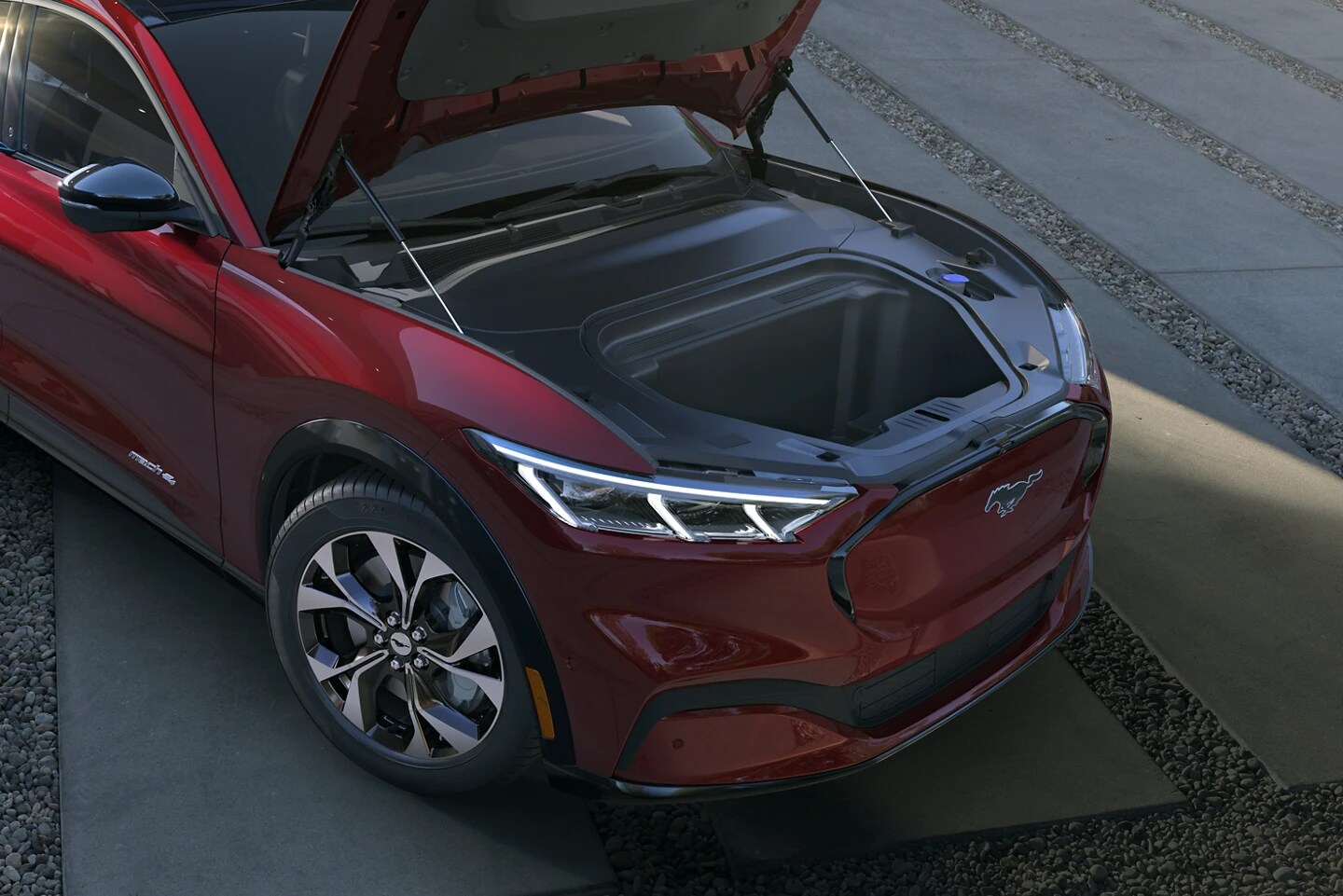 Front-Load Freedom
The Mustang Mach-E has a convenient frunk that boasts 4.7 cu. ft. of storage. Not only is this space water-resistant and washable, it also features a drain, making it perfect for everything from your shopping bags to muddy, post-adventure gear. You can even fill it with ice and add your favorite beverages.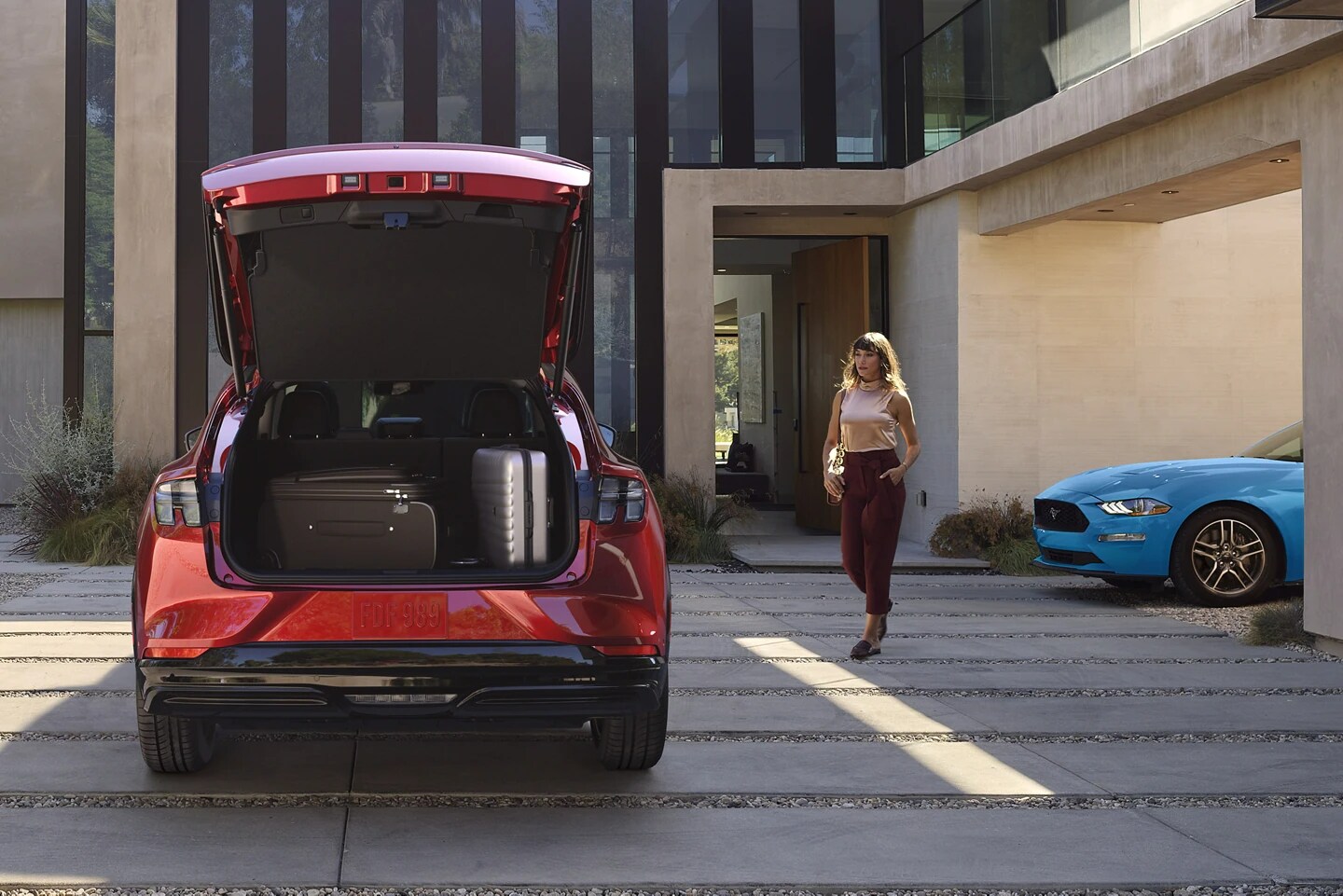 Room for Adventure
Mustang Mach-E offers 59.7 cu. ft. of cargo space behind the first-row seats. Plenty of space to bring all your gear along for the ride.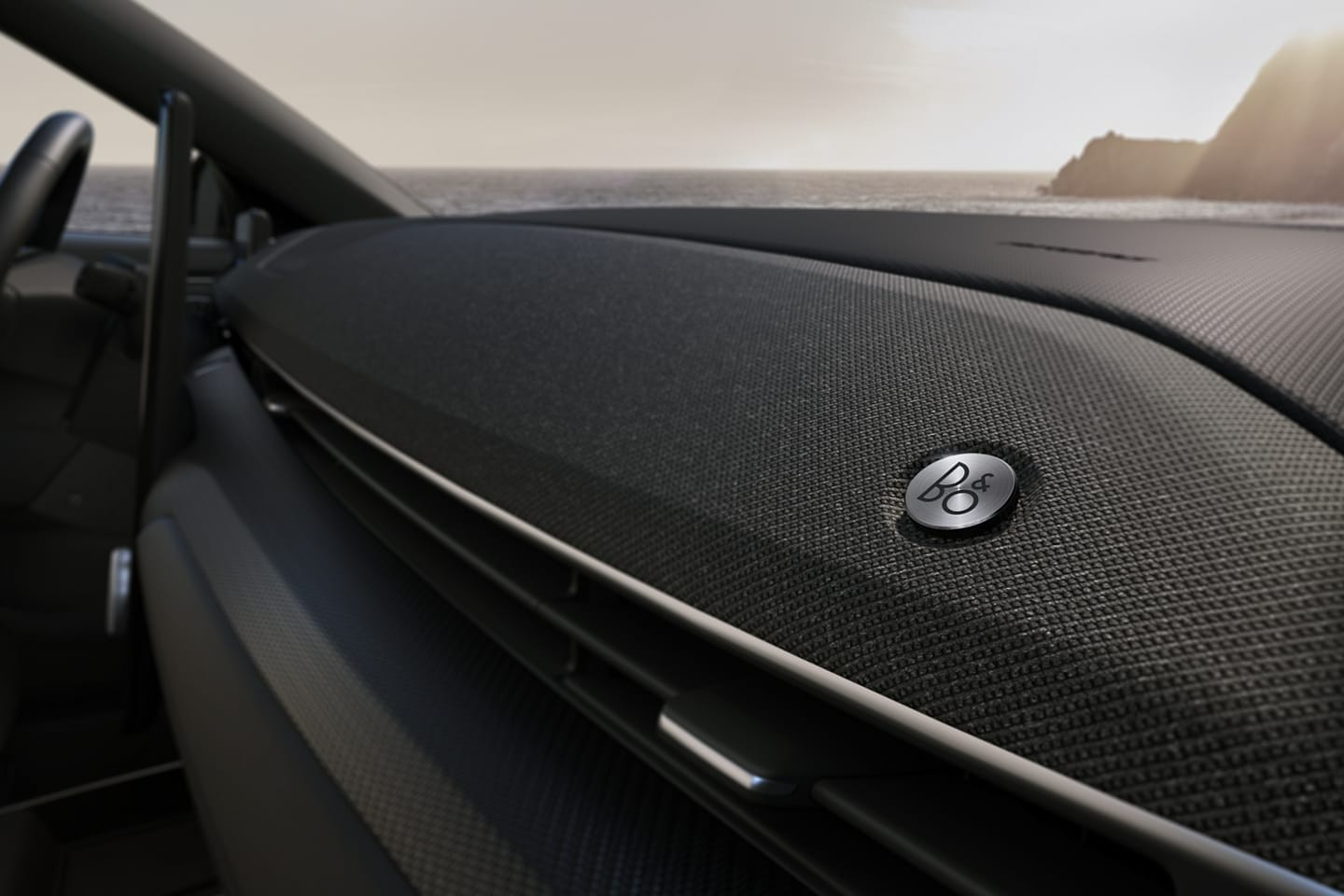 Sound System by Bang & Olufsen®
Enjoy a sound system as legendary as the vehicle itself. Prepare to be moved by the powerful sonic experience of the available 10-speaker B&O
®
Sound System, including a highly efficient subwoofer that delivers heart-pounding bass with reduced weight and space. Taking inspiration from Bang & Olufsen
®
 home speakers, the award-winning integration of a unique fabric design brings depth and beauty to the dynamic lines of the Mustang Mach-E interior.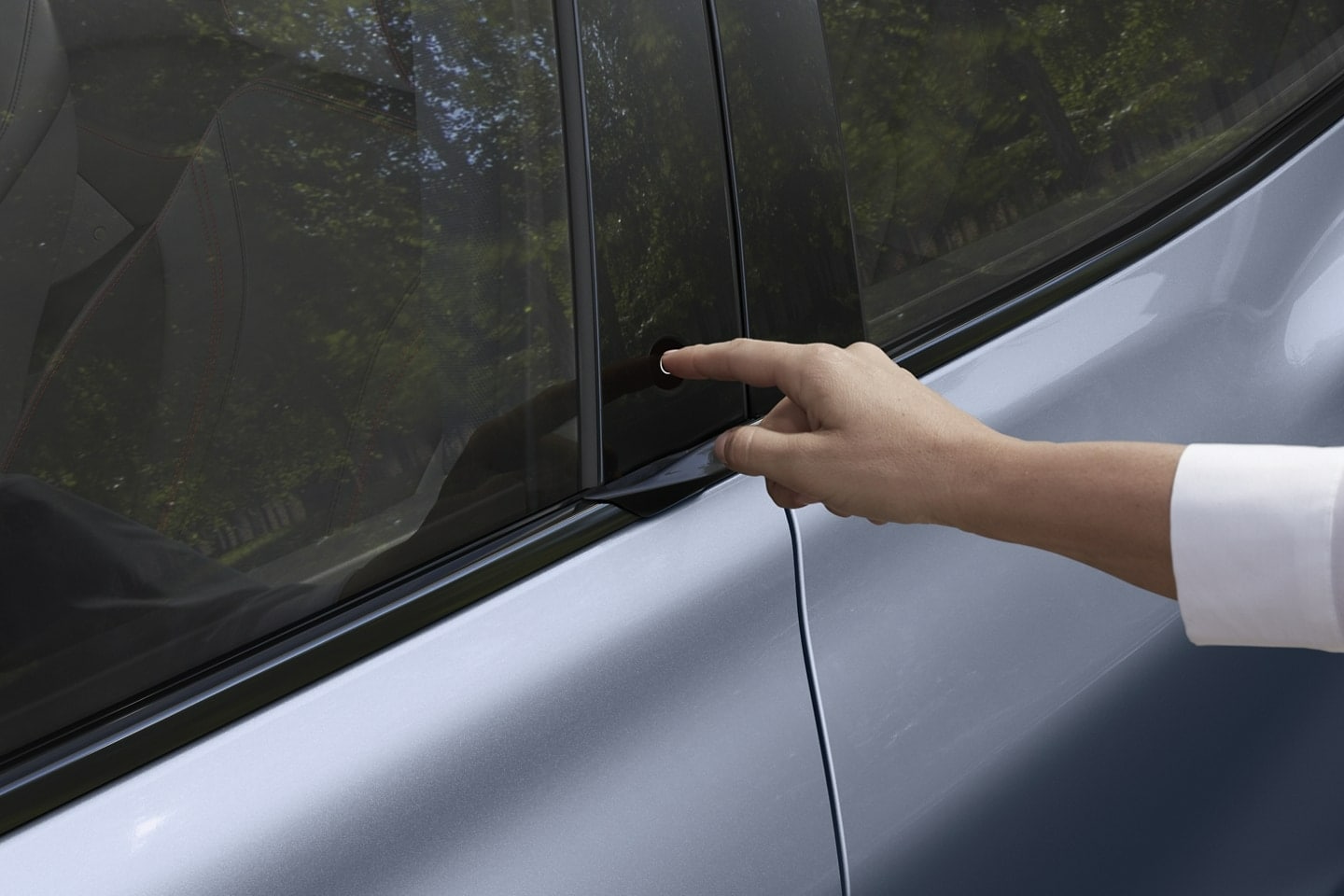 E-Latch
Its streamlined appearance can be deceiving - until you approach. When your Mustang Mach-E recognizes you, it will present an illuminated button. With one simple touch, the door opens. It also knows when you leave and locks itself.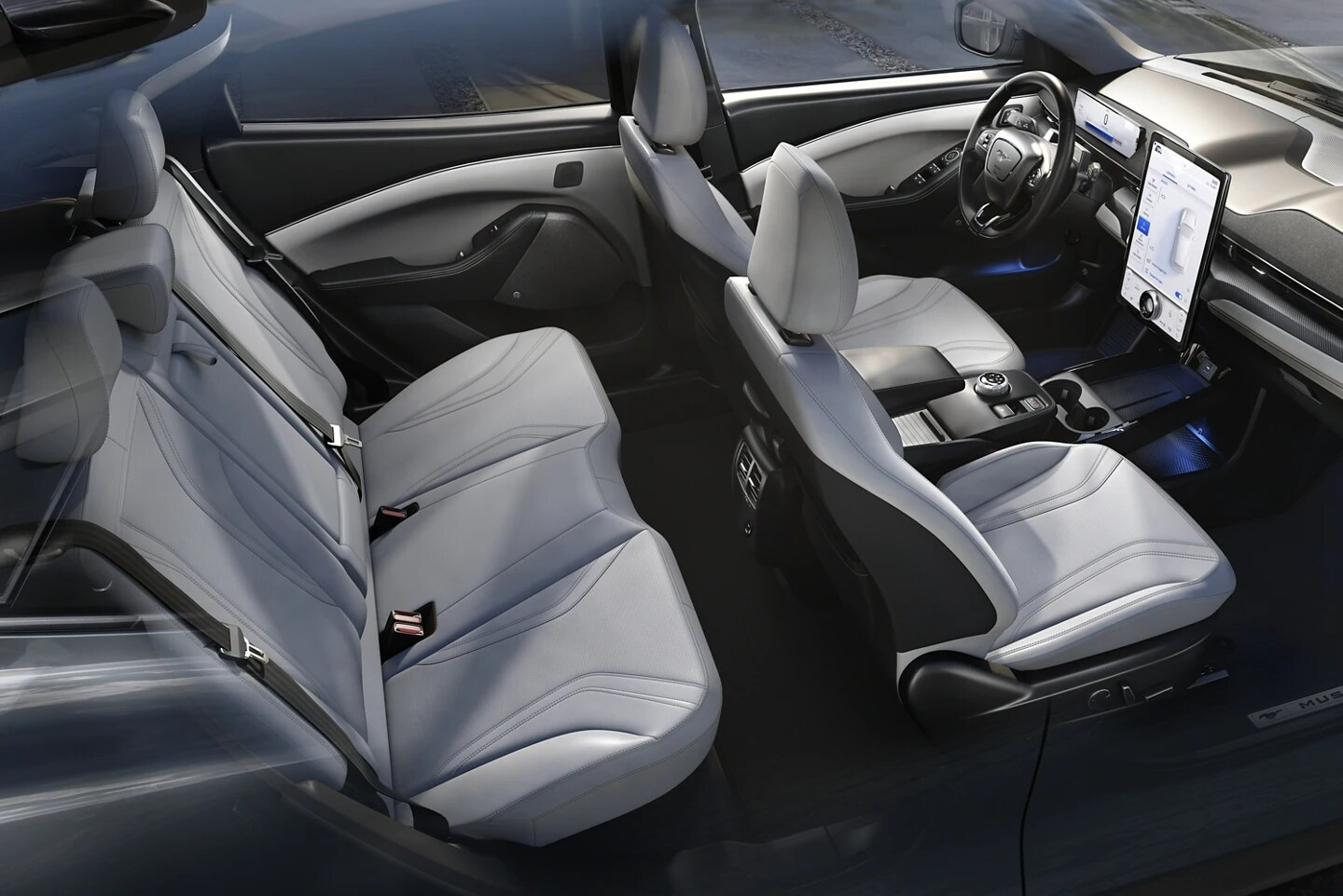 The Luxury of Space
This impressive SUV seats five adults comfortably with plenty of head and leg room so everyone can enjoy the ride.
How can we help?
* Indicates a required field